Contact Us
Phone: (580) 628.6340           Fax: (580) 628.6695
Wilkin Hall – Office 202  
1220 E. Grand                       Tonkawa, OK 74653  
Cara Beth Johnson, Chair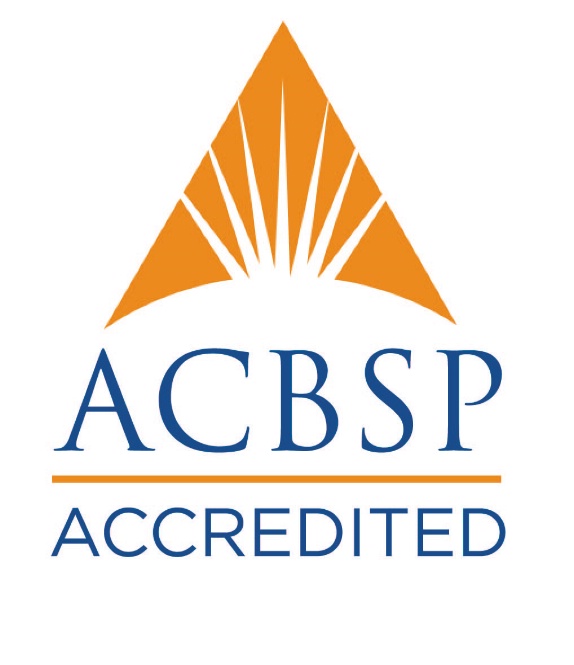 Prepare your Federal and State Taxes for Free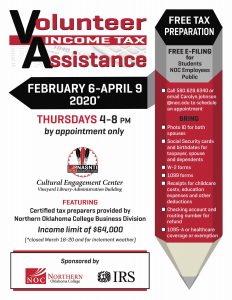 Attention NOC students!
The MyFreeTaxes program is the only national online free tax prepartion service operated by a nonprofit, United Way. The income cap is $66,000 for individuals and families. H&R block premium software is utilized meaning that most users have access to most federal and state forms. We have the same guarantees from H&R Block-100% accurate returns, maximum refund, and top of the line security.
NOC students, if you would like to get started, go to:
2020 Love's Cup Business Plan & Investment Competition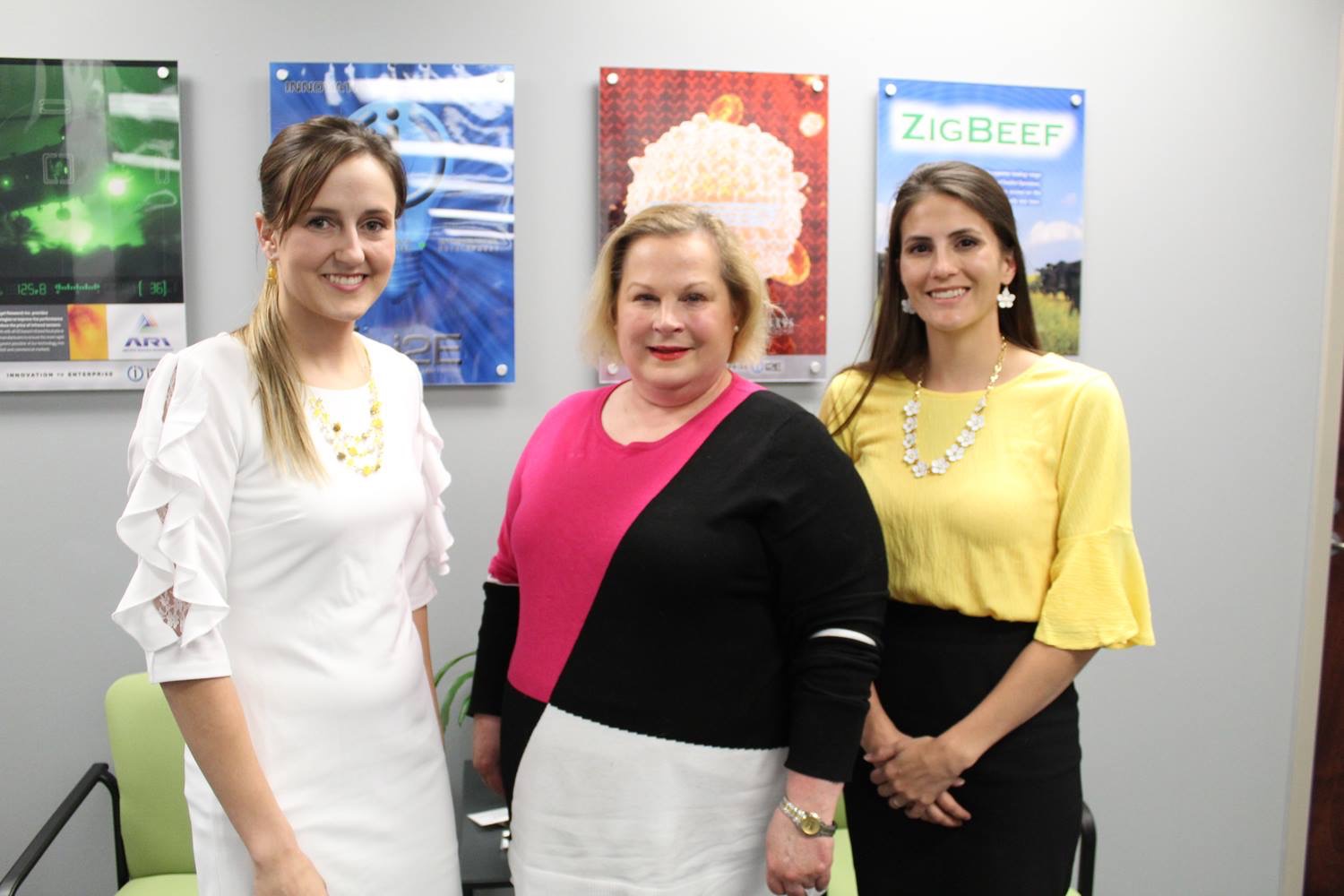 The Love's Cup is a statewide collegiate business plan competition that simulates the real world process of researching a market, writing a business plan and making a presentation to potential investors.
Through the competition, we are proving that Oklahoma has the resources and commitment to grow more entrepreneurs who will lead future startups that will create jobs and wealth for the state. In the 15 year history…
Nearly 2290 college students have taken the challenge
Awarded $1.95M in cash, $140K in scholarships and $250K in fellowships
Produced more than 700 innovative ideas from 35 campuses statewide
More than 35 plans have gone on to become i2E clients
For more information, contact Laura Marshall at Wilkin 202E or (580) 628-6343.
Business Faculty Member Daniel Sherron is Honored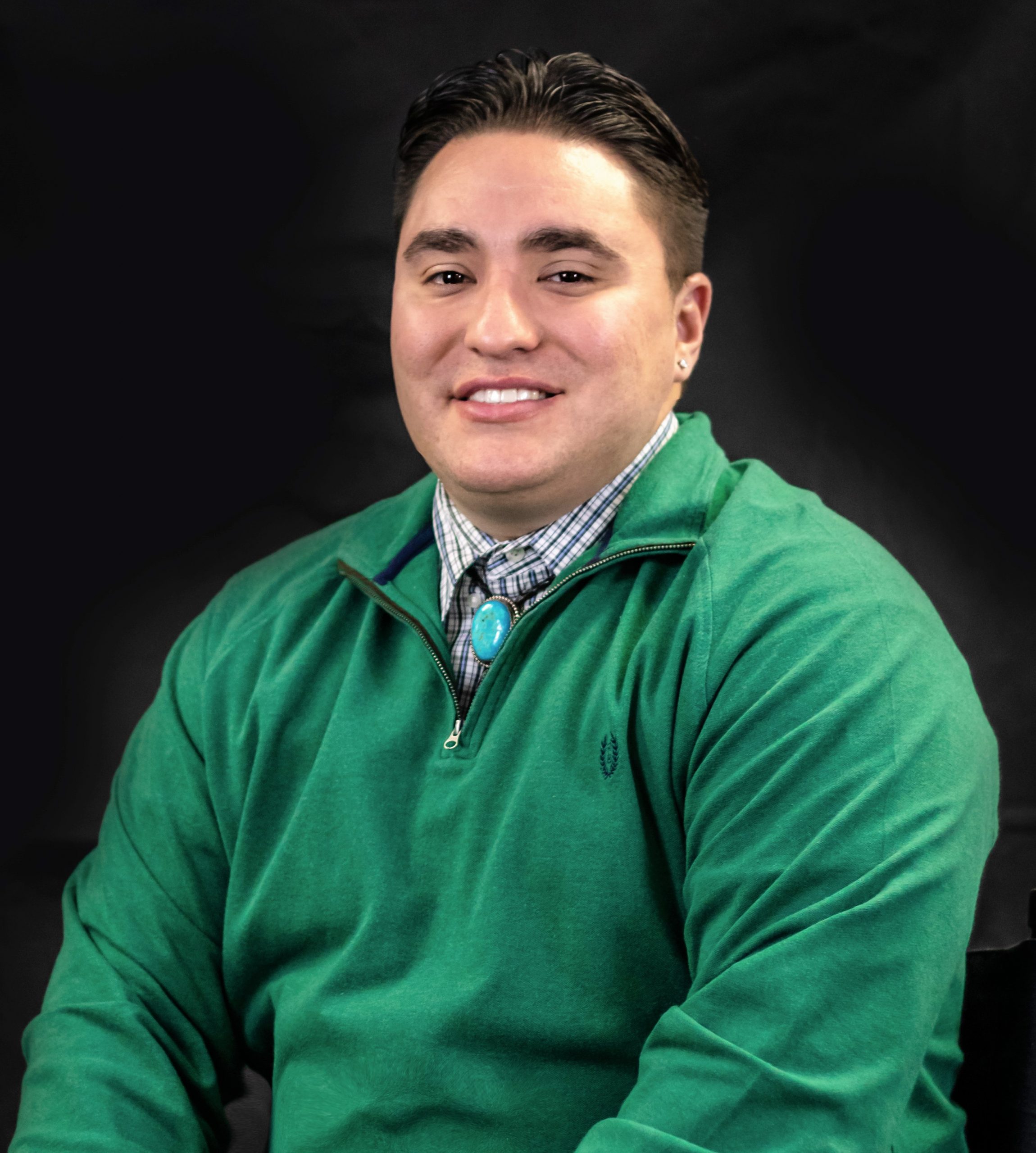 Business Division Adjunct Instructor, Daniel Sherron, was honored to receive the 40 under 40 award from the National Center for American Indian Enterprise Development (NCAIED) on August 25th in Phoenix, AZ. This award selects 40 Native Americans/Alaska Natives who have demonstrated leadership, initiative, and dedication throughout Indian country. He is the first member of his tribe to be selected for this award since its inception a decade ago.

Daniel Sherron Announced as NCAIED 2019 40 Under 40 Recipient
Kelli Dollarhide and Carrie Lawson creators of KelCares pictured at an I2E event. KelCares produces an innovative bed sheet and fall intervention aid known as SleepTight, which is a unique sheet that can be used in medical facilities or homes of individuals needing stability in bedside routines. KelCares placed in the top six teams in the Small Business division at the 2019 Loves' Cup business plan competition sponsored by i2E. Kelli Dollarhide was also recognized as a Paulsen Award Scholarship recipient and awarded a $5,000 scholarship to continue her education. Laura Marshall served as the Faculty Adviser for the team.