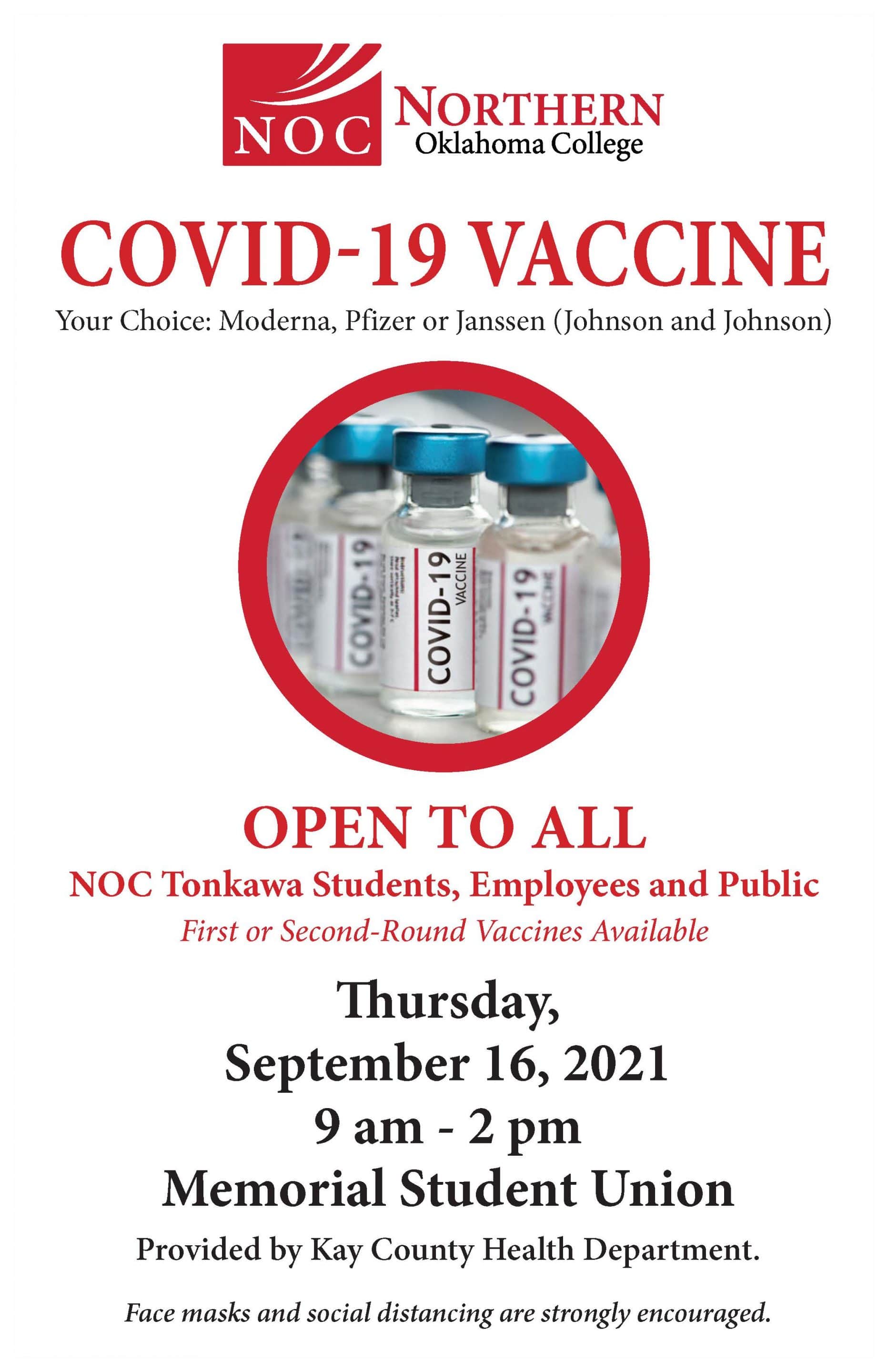 While NOC is not requiring vaccinations for our students and employees, we do highly recommend vaccinations for those who are able. Exceptions: vaccinations may be required for those participating in allied health, nursing or global education programs. 
Oklahoma State University Health Services – COVID vaccinations (Pfizer or Johnson & Johnson) are now available upon request. Please call 405-744-7665 to schedule your appointment that works with your schedule. They are open Monday-Friday from 8 a.m. – 5 p.m. Vaccine Given: Pfizer-BioNTech COVID-19 Vaccine for ages 16 and up. This is a 2-dose series given 3 weeks apart. Your follow-up appointment date and time will be identified before you leave the building.
NOC Tonkawa – COVID vaccinations clinic (Moderna, Pfizer or Janssen/Johnson and Johnson) is scheduled for all NOC students, employees as well as open to the public on September 16th from 9 a.m. – 2 p.m. in the Memorial Student Union.
NOC Enid – TBA
Should any future large-scale vaccination clinics be scheduled for students and/or employees, information will be sent via email.
Oklahoma residency is no longer required. Vaccine appointments are now available to anyone aged 12 and older, living in any state.
Resources include:
National pharmacy chains, including:

Other vaccine locations statewide, including Tribal locations, are 

available here