Weekly Pandemic Situation Update
Northern Oklahoma College will be reporting weekly on positive cases and required quarantine cases associated with students, faculty and staff. The Weekly Pandemic Situation Update will be posted on this emergency page by the close of the business day each Friday to keep the campus community informed.
If you have questions about the weekly NOC Pandemic Situation Update, please send an email to covid-19@noc.edu. Your question will be routed to the appropriate NOC emergency response team member to address.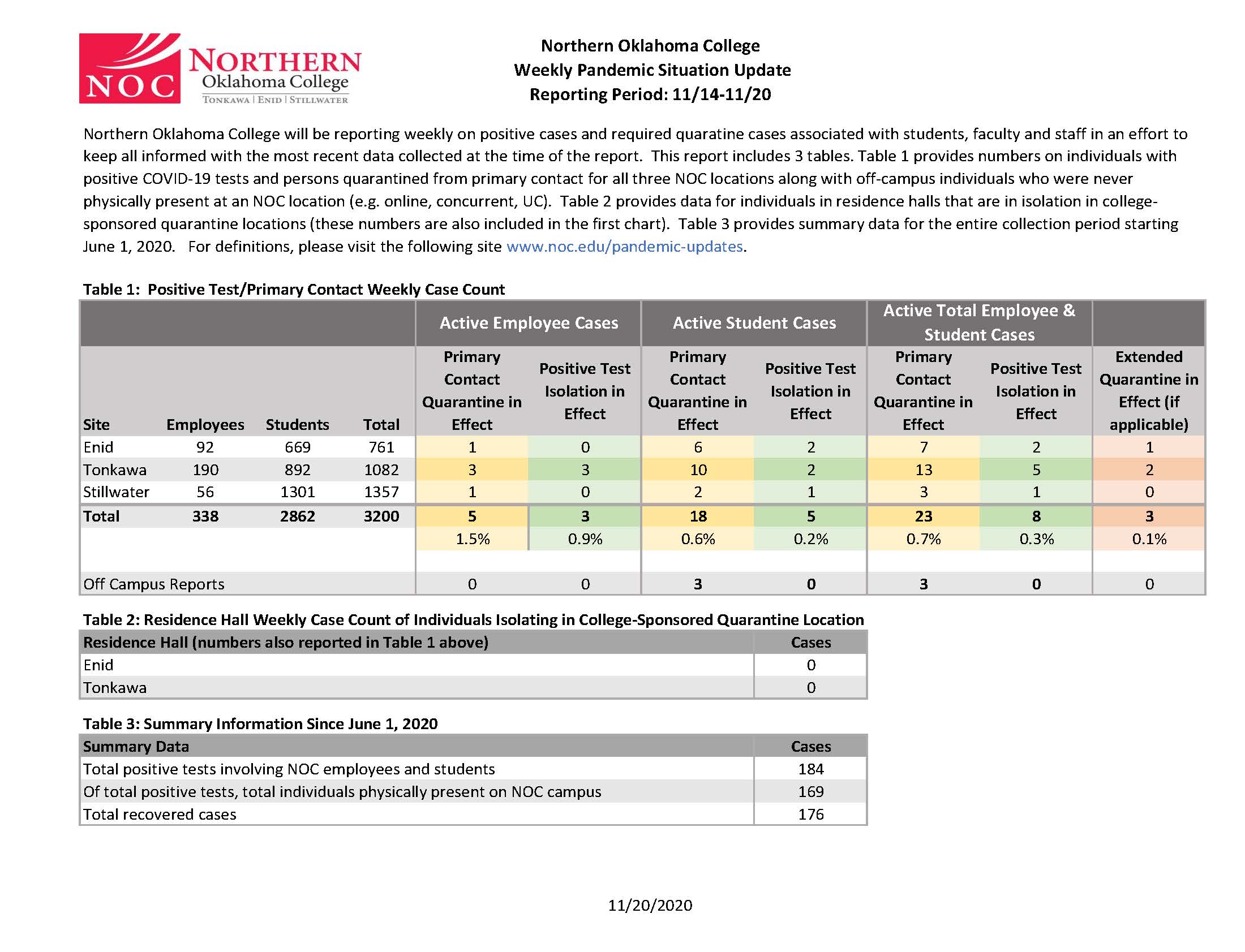 Pandemic Situation Updates
Read more about the Oklahoma COVID-19 Alert System
Additional COVID-19 Resources: