Letter from the President:
I am pleased to share with you about Northern Oklahoma College.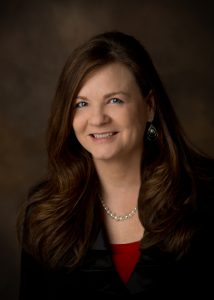 Northern helps students reach their educational goals by offering many choices of two-year associate degrees designed to prepare you for transfer to a four-year university and our applied science programs will train you to enter the career of your choice immediately after earning your associate's degree.
Our goal is to help students complete their degrees. Students can select to attend our campuses in Tonkawa, Enid, Stillwater or take courses online or at the University Center in Ponca City. Our faculty members are highly prepared and excited to engage students in a positive learning environment. Northern seeks to provide access to an affordable quality higher education experience for students desiring to improve their lives through learning. We encourage you to visit our campuses and choose the site that is best suited to your goals and desires.
This year marks NOC's 116th year of providing higher education in Oklahoma. Our institution has a long tradition of excellence and we have thousands of successful graduates who have earned associate's degrees. These individuals started with a firm foundation built at Northern and went on to become community, state, and national leaders, business men and women, professionals, health care providers, media communicators, entertainers, entrepreneurs, scientists, educators, agriculture and energy industry leaders, just to name a few.
The ASPEN Institute from Washington DC named Northern Oklahoma College as the top 10 percent of community colleges in the country for the past two years. NOC is the only community college in Oklahoma to be selected for the prestigious recognition this year. Aspen uses a quantitative formula that assesses performance and improvement in four areas: graduation rates, degrees awarded, student retention rates, and equity in student outcomes. This recognition is external validation that Northern can help you succeed too.
I believe that Northern Oklahoma College can be the right choice for you. As the college's 13th president, it is important to me to continue with the college's heritage of supporting and encouraging the many life-enriching cultural, sports, activities, and programs at Northern which provide you with a well-rounded education in and out of the classroom.
While at Northern Oklahoma College you may participate in personal enrichment, artistic and cultural events, athletic programs and student leadership activities. We seek to be an integral part of your personal and professional development.
I wish you much success as you work toward your future and I hope to see you soon at NOC.
Sincerely,
Cheryl Evans, Ed.D.
President, Northern Oklahoma College