2020 Pandemic Response Plan, A Message from Dr. Cheryl Evans
COVID Informational Flyers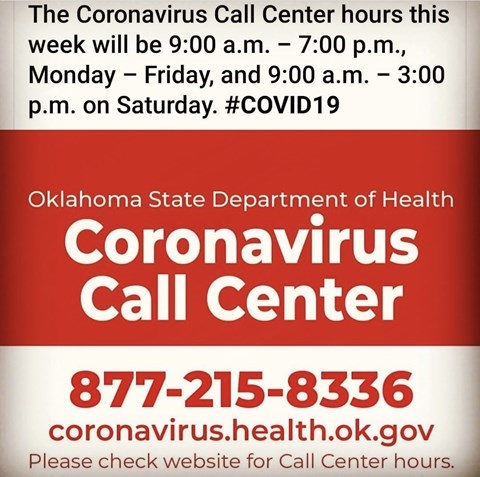 College IT Help Desk for Employees Students
Phone Number 580.628.6291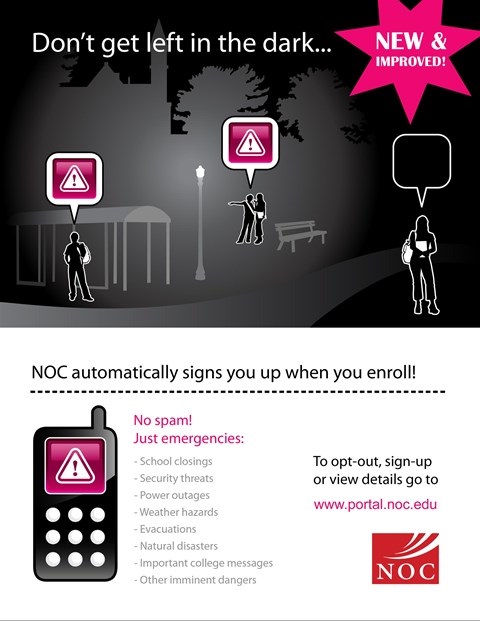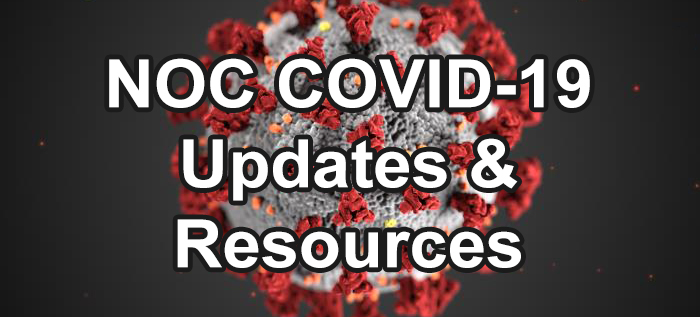 While planning continues for a safe return to in-person instruction for the Fall 2020 semester, we have made decisions on changes for the instructional calendar that are intended to support our overall health and safety efforts. The fall semester began August 17 and concludes on December 11.
All NOC students, staff, faculty, contractors, vendors, suppliers and visitors must wear a face covering (mask) on campus property.
Fall semester began August 17. Students have options for enrolling in sections that are either completely online courses, ITV courses (taught studio to studio for entire class connection), live online courses (taught during scheduled class times but open for students to log in via a personal device), or in-person instruction. Regardless of course structure, course content will be fully covered.  NOC has in place an online learning management system, Blackboard, that supports all students in their classes.
If circumstances require, all classes will be moved to a virtual learning environment to ensure student and employee safety. Courses may also adjust at any time by moving specific class days to a virtual setting if needed to maintain safety standards. The number of infections, hospitalizations and guidance from Oklahoma State Department of Health and other health professionals will be considered. Because of all the individual circumstances that must be considered, there is NOT a case number threshold that would trigger the switch.
All classes that meet will follow social distancing guidelines with approximately 6' between each student and assigned seating. In classes where it may be more difficult to social distance with smaller rooms, fixed lab stations, and/or higher enrollment, instructors may rotate groups for physical attendance and virtual attendance and/or have physical lab days and virtual labs.
Students, employees and guests must abide by the maximum capacity posted room signs to ensure social distancing.
All college-related activities and events, both on-campus and off, will be reviewed on a case-by-case basis based on the current State and CDC recommendations at that time and must be approved by the appropriate Vice President and the President.

 

Application for Campus Activities and Events
All non-college events, i.e., civic club meetings, reunions, weddings, camps, luncheons/banquets, on all three campuses are suspended for the Fall 2020 semester through January 11, 2021. 
*Plans for the Operation of Northern Oklahoma College in preparation for, and during the fall 2020 semester are subject to change based on current COVID-19 conditions. NOC protocols are effective until amended in writing. Announcements and updated information will be posted when they are available on this NOC Emergency webpage. Visit the National Weather Service for local watches and warnings.
COVID-19 (Coronavirus) Information
Northern Family, NOC continues to update its pandemic response plan as needed to reflect new guidelines from the health and scientific community, as well as input from all of our constituencies.  In the newly-posted Pandemic Response Plan, updated 10.8.2020,...
read more
Oklahoma State Regents for Higher Education
Tornado / Severe Weather Information
About this site:
This Website is your resource for up-to-date information about campus alerts, closures and openings during emergencies or unfavorable weather situations. The updates from this site are available via telephone by calling the college's general information number at (580) 628.6677.
As a situation progresses, updates will also be available through local news media, the college's webpage, group emails, text messages and social media updates. In the event of an emergency, the college community may also receive communications via phone, voicemail, the siren system, fire-panel systems and flat-screen televisions in public gathering places.
For emergency information about specific campus services and facilities, check out the campus links or contacts sections of this Website.
Emergency Alert System:
Northern Oklahoma College uses an emergency alert system to help insure the safety of students and employees during an emergency situation (e.g. impending severe weather, intruder on campus, etc.).  The NOC Alert System uses text, voice and email messages to alert the NOC community in these events.  To confirm your number, add numbers, make changes to your account or opt out log-in to myNOC and click on the "NOC Alert" tab from the top navigation bar.
Stillwater Current Weather: