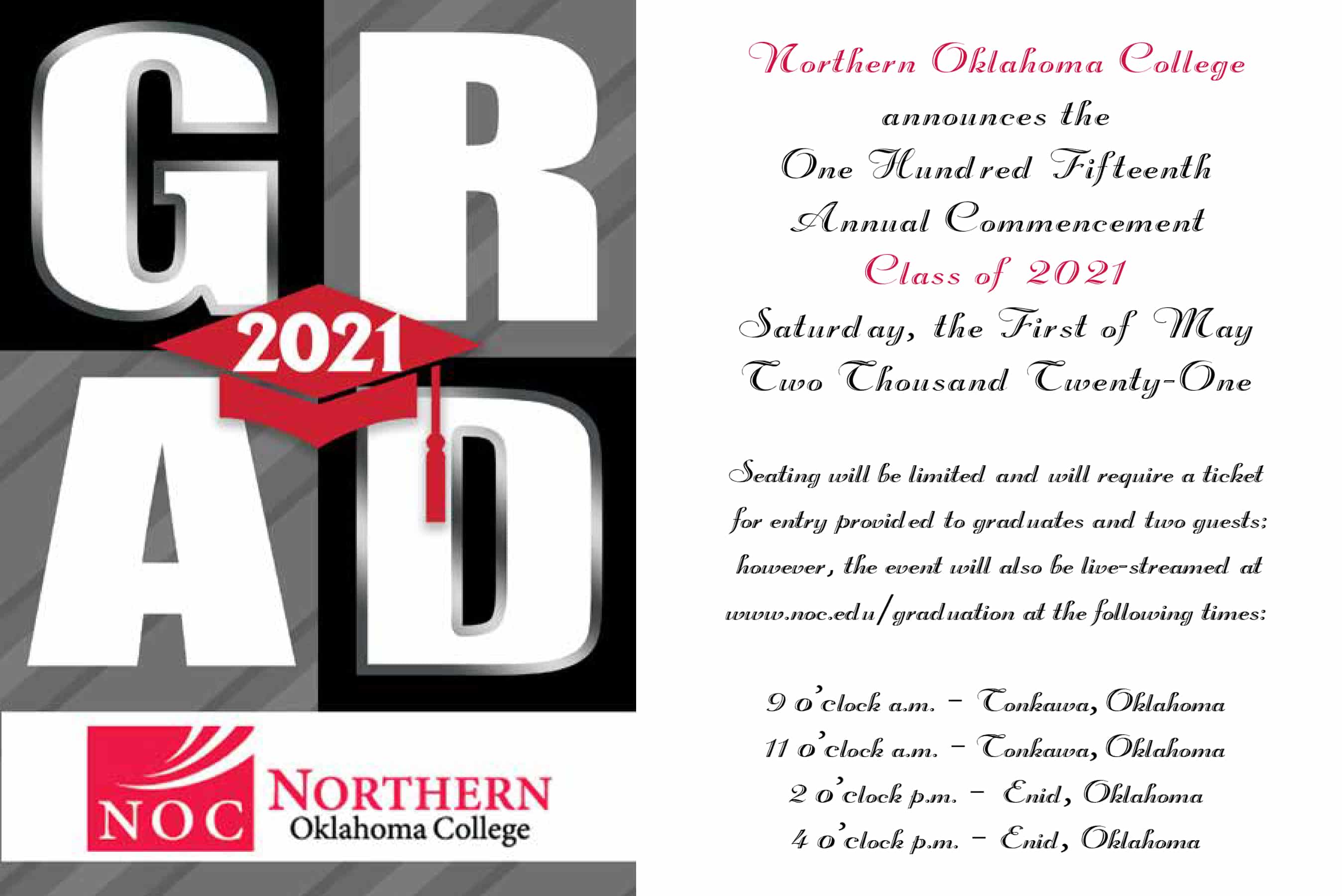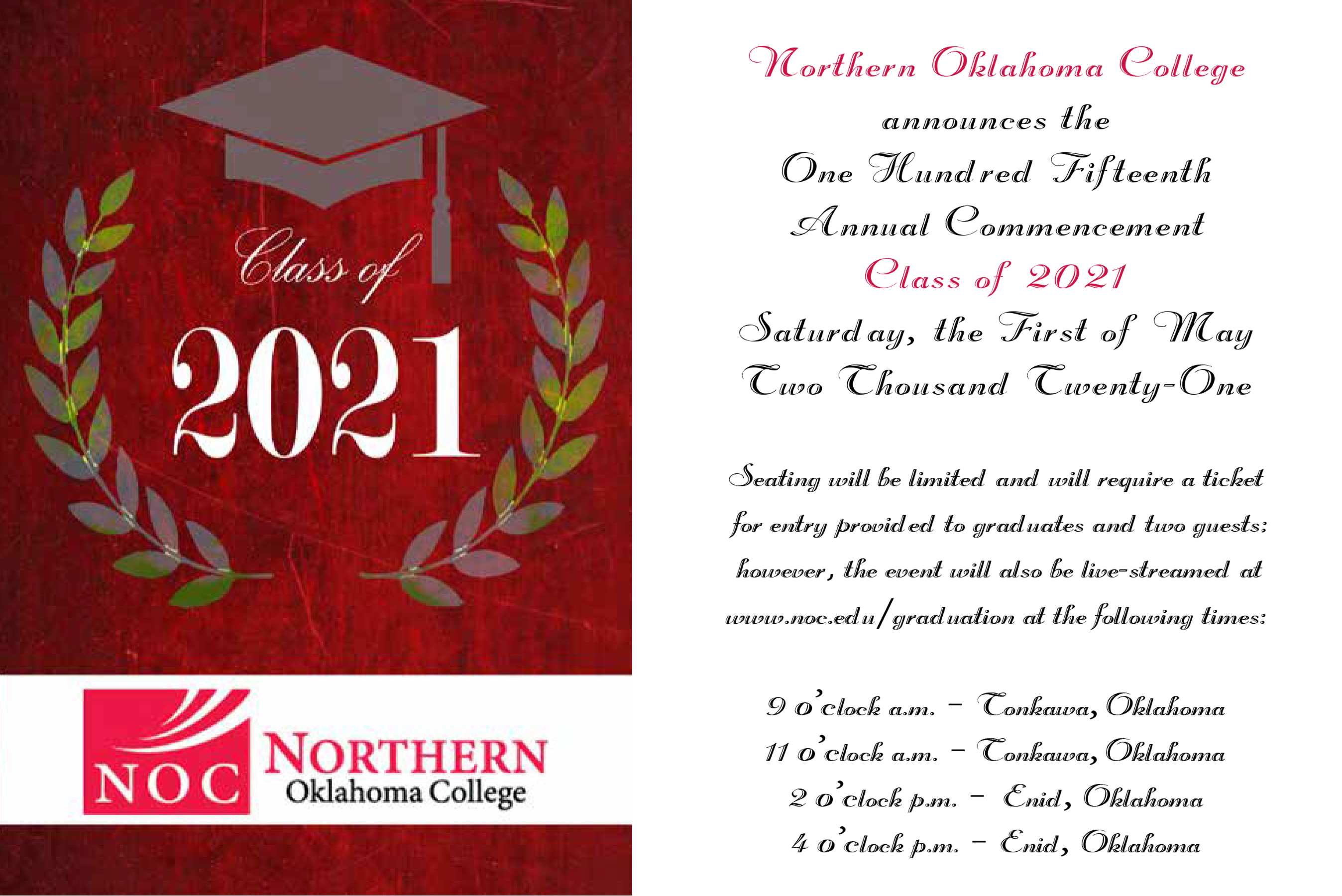 If you have questions, contact:
The Office of Academic Affairs
Pam Stinson, Ph.D.
Vice President for Academic Affairs
pamela.stinson@noc.edu
580.628.6210
Annual Student Art Exhibition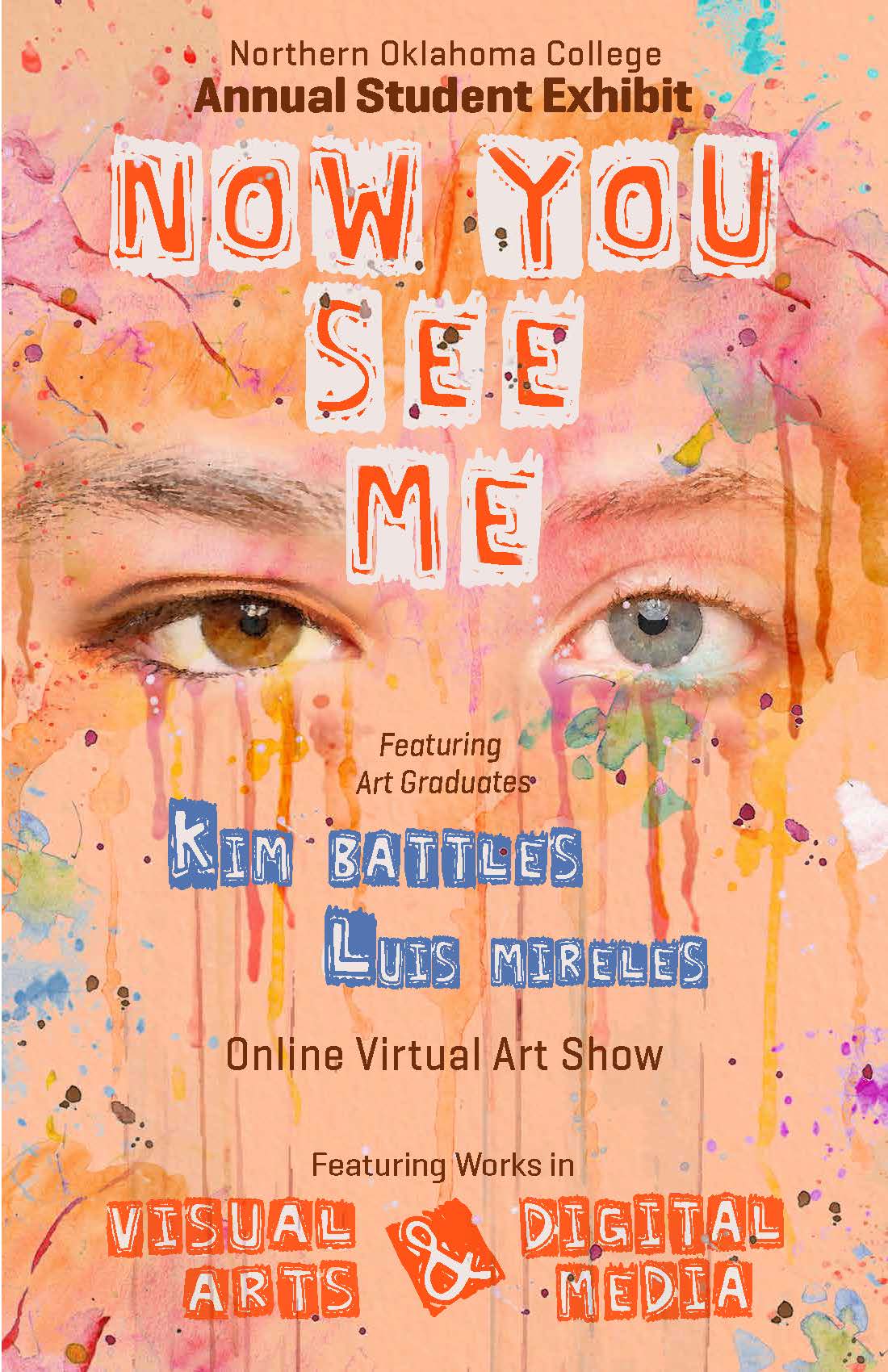 2021 NOC Commencement Ceremony


Cap and Gown
Students who are unable to pick up their cap and gown in the bookstore should contact the bookstore at 580.628.6771 or bookstore@noc.edu to make arrangements for alternate delivery. Students must have registered to attend commencement prior to contacting the bookstore. This registration is a separate process from the graduation application; see the Commencement Ceremony RSVP Form above. 
Please note that the Enid bookstore closes at 2 p.m. on Friday so students who have not picked up regalia prior to then will need to pick it up Saturday from 1:00-1:30 p.m. or from 3:00-3:30 p.m. The Tonkawa bookstore will be available for regalia pickup on Saturday from 8:00-8:45 a.m. and 10:00-10:45 a.m.