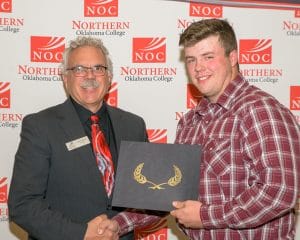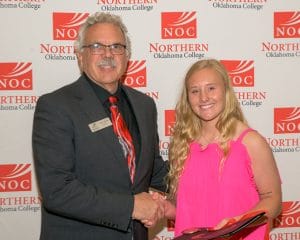 Northern Oklahoma College Enid students were honored Tuesday night at the Annual Academic Awards Banquet in Montgomery Hall in the Gantz Center.
The following are the awards for 2021-22:
Outstanding President's Leadership Council Student:  Peyton Meyer.
Academic Athlete of the Year:  Slater Eck.
Outstanding Biology Student:  Jordan Williams.
Outstanding Pre-Medicine Student:  Edgar Gonzales.
Outstanding Chemistry Student:  Reese Self.
Outstanding Pre-Engineering Student:  Peyton Meyer.
Outstanding Business Student:  Alexis Ryel, Stephanie Salcedo
Outstanding Accounting Student:  Caleb Steinke
Outstanding Elementary Education Student:  Ashleigh McCause
Outstanding Literature Student:  Libbi Zinn
Outstanding Language Arts Student:  Vivian Schwenke, Ryane Vion
Outstanding Creative Writing Student:  Hayley Echard
Outstanding Mass Communication Student:  Alvin Jones
Outstanding Radio Student:  Sierra Mardis, Hayden Fuller
Outstanding Math Student:  Peyton Meyer
Outstanding Nursing Student:  Alyssa Steadman
Outstanding Social Science Student:  Adriana Melisa Quezada
4.0 Student Award:  Leslie Hernandez, Gage Ritz, Molly Bruhn, Phi Oanh Bui, Slater Eck.