NOC First Nations Launch Rocket just after it left the pad at NASA Wallops facility in Chincoteague, Virginia
NOC First Nations Launch Rocket Team is Headed to Wisconsin
This will be the Second year that Northern Oklahoma College is participating in the First Nations Launch Competition Sponsored by the Wisconsin Space Grant.
The Team "Cohete Disidente" will be competing in the Moon Division. Team members have been working toward building the competition rocket during the Spring 23 Semester and are looking forward to a successful launch on Saturday April 29.
On Sunday April 23, Team members participated in the Tulsa Rocketry Launch weekend at Leonard, OK where their competition rocket was ground tested. Two team members, Chloe Wilkins and Jared Meeks, passed their Level 1 Certification during the Weekend. The Rocket Team is Lead by Abbigayle Vargas, and the team includes Grant Biggers (Enid Campus), Timothy Edwards, Chloe Wilkins, Raven Bruce, and Jared Meeks.
Northern Oklahoma College has 2 Top Ten Finishes in the National Troubleshooting Contest
Two teams from Northern Oklahoma College competed in the Troubleshooting Skills Competition on April 21 and 22, held at the LyondellBasell Center for Petrochemical, Energy & Technology at San Jacinto College, Pasadena, TX.  Northern Oklahoma College was one of the founding schools for this Troubleshooting Competition and hosted the initial competition in 2012.
The Teams from NOC for this year's competition were the Crude Okies, Xavier Tsosie (Team Captain), Tristan Cunningham, and Kyler Inman, and the Okie Olefins, Eric Segura (Team Captain), Cooper Anderson, and Ashley Fox. Heath Braden participated as an Alternate. The Crude Okies placed 5th and the Okie Olefins placed 9th in a competition that included 32 Teams from around the Nation. The Team's Coach was Mark Goddard, NOC Process Technology Adjunct.
First Nations Launch – Rocket Competition
Pictured below, 2023 Team: Left to Right – Team Mentor – Hal Ellis, Brenna Leonard, Front – Raven Bruce, Grant Biggers, Jared Meeks, Back – Abbigayle Vargas (Team Lead), Gabriela Gonzalez, Chloe Wilkins.
Pictured below, Rocket Build Day: Team is building Level 1 Certification Rockets.
Pictured below, left to right (Minda Sweet, Dr. Frankie Wood-Black (Team Mentor), Rachael Chatterji, Brien Wood (Tulsa Rocketry and Tripoli Mentor), Phillip PrairieChief, Timothy Edwards, and Megan Pickering (Not Pictured is Kaylyn Marr.
Spring 2022 – We are participating in the "Gateway Competition".
 In addition to participating in this competition, students have the opportunity to become Level 1 certified in the Tripoli Rocketry Association (www.tripoli.org).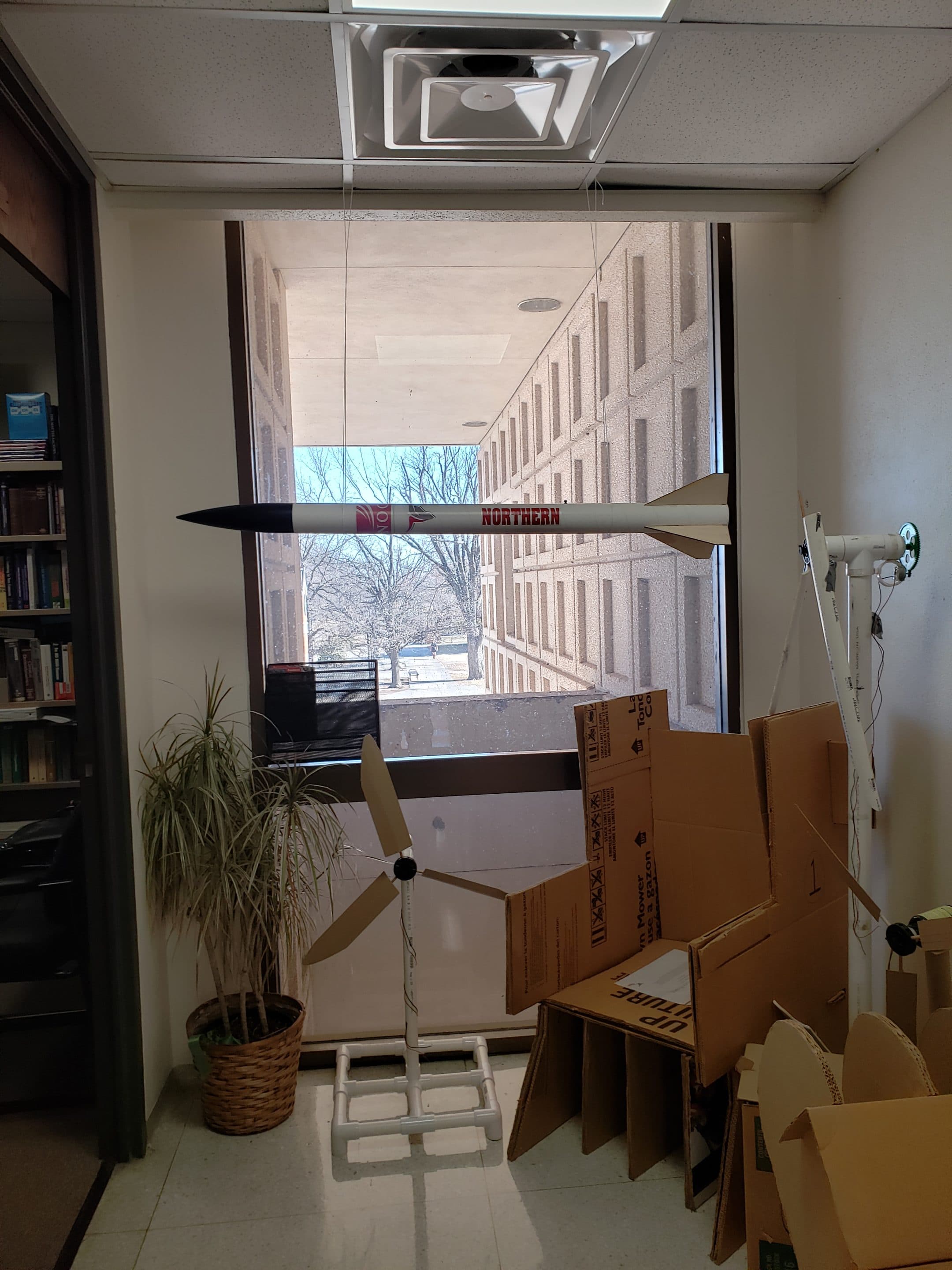 The Rocket Team had a Build Day on Saturday, January 28th at Northern Oklahoma College.