Math and Physical Science
Career facts

NOC-Enid math students touring NASA
The Mathematics degree option is designed to prepare students to transfer to a four-year university to pursue a bachelor's degree.
Students should consult the catalog from the institution to which they are planning to transfer to complete the bachelor's degree.
Education
In addition to the general education requirements, recommended electives for Math and Physical Science students (Pre-Engineering, Chemistry/Physics, Mathematics Options) include Computer Science, Physics, Statistics, Differential Equations, and Thermodynamics. These program courses are typically offered only once a year.  See course descriptions for fall or spring designations and plan accordingly.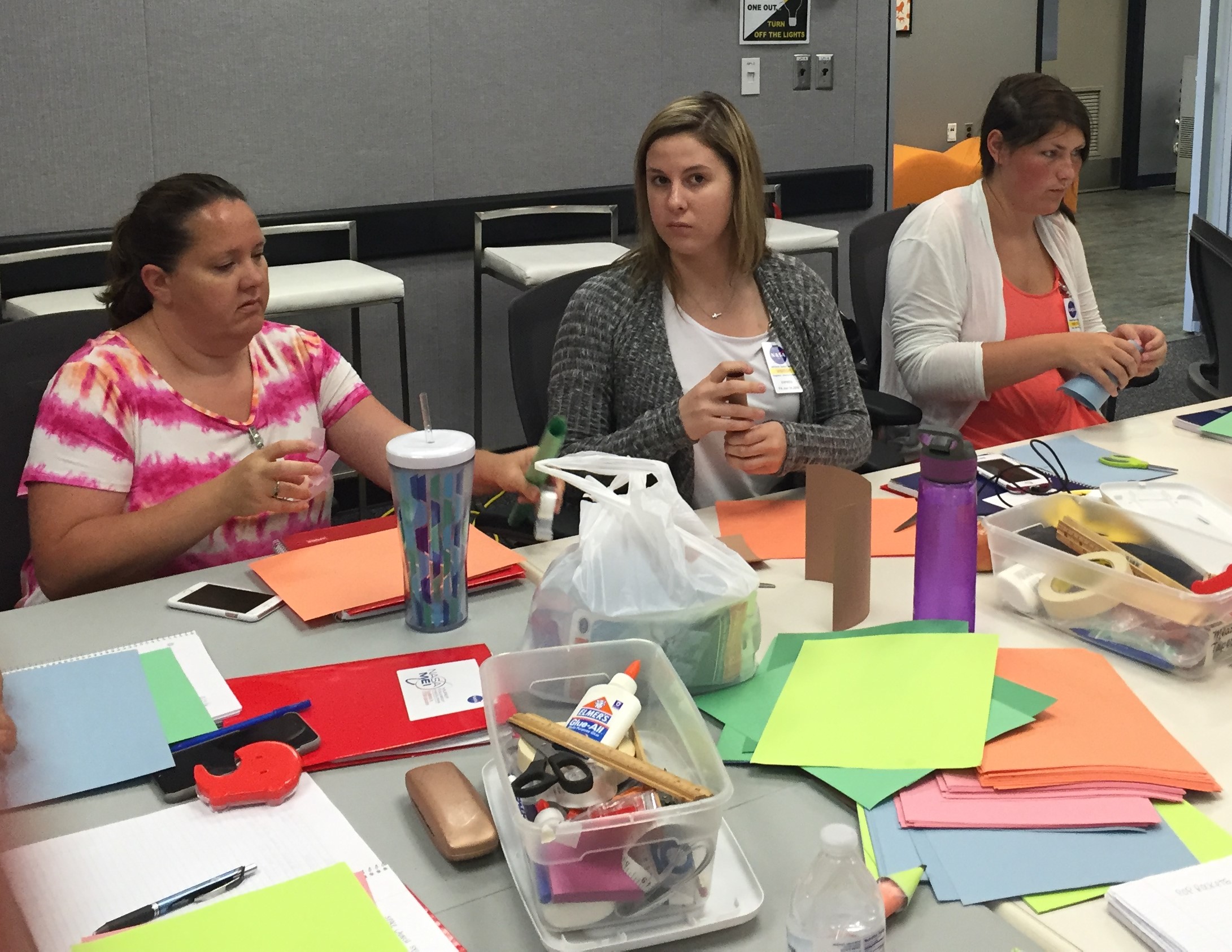 NOC-Enid math students building rocket launchers at NASA camp
Careers
Entry-level Scientist
Science or Math Teacher
Meteorologist
Geologist
Laboratory Chemist
Mathematician
Architect/Designer
Electrical Engineer
Mechanical Engineer
Chemical Engineer
Professional Organizations
National Association of Women in Math
Who is a good fit?
Students who enjoy math have exciting opportunities for great careers.  Math students can use their analytical skills to study data in a wide variety of technical careers–engineering, banking, insurance, chemistry, physics, accounting, astronomy, meteorology, and statistics.  Math majors with a creative side often design computer hardware and software, special effects, computer games, automobiles, interior design, and fashion.  


Mrs. Orr, NOC Math Faculty, learning about ejection seats at NASA
2016-2025 OK labor market projections
Actuary – Bachelor's Degree
 Median Salary – $38.90/hr.
 Growth – 15%
 10 year change in jobs – 19
Architect – Bachelor's Degree
Median Salary – $33.73/hr.
Growth – %
10 year change in jobs – 4
Math or Science Teacher- Bachelor's Degree
Median Salary – $23.80/hr
Growth – 5%
10 year change in jobs – 47
Mechanical Engineer – Bachelor's Degree
Median Salary – $37.95/hr.
Growth – 12%
10 year change in jobs – 301