Cultural Engagement Center Files & Links: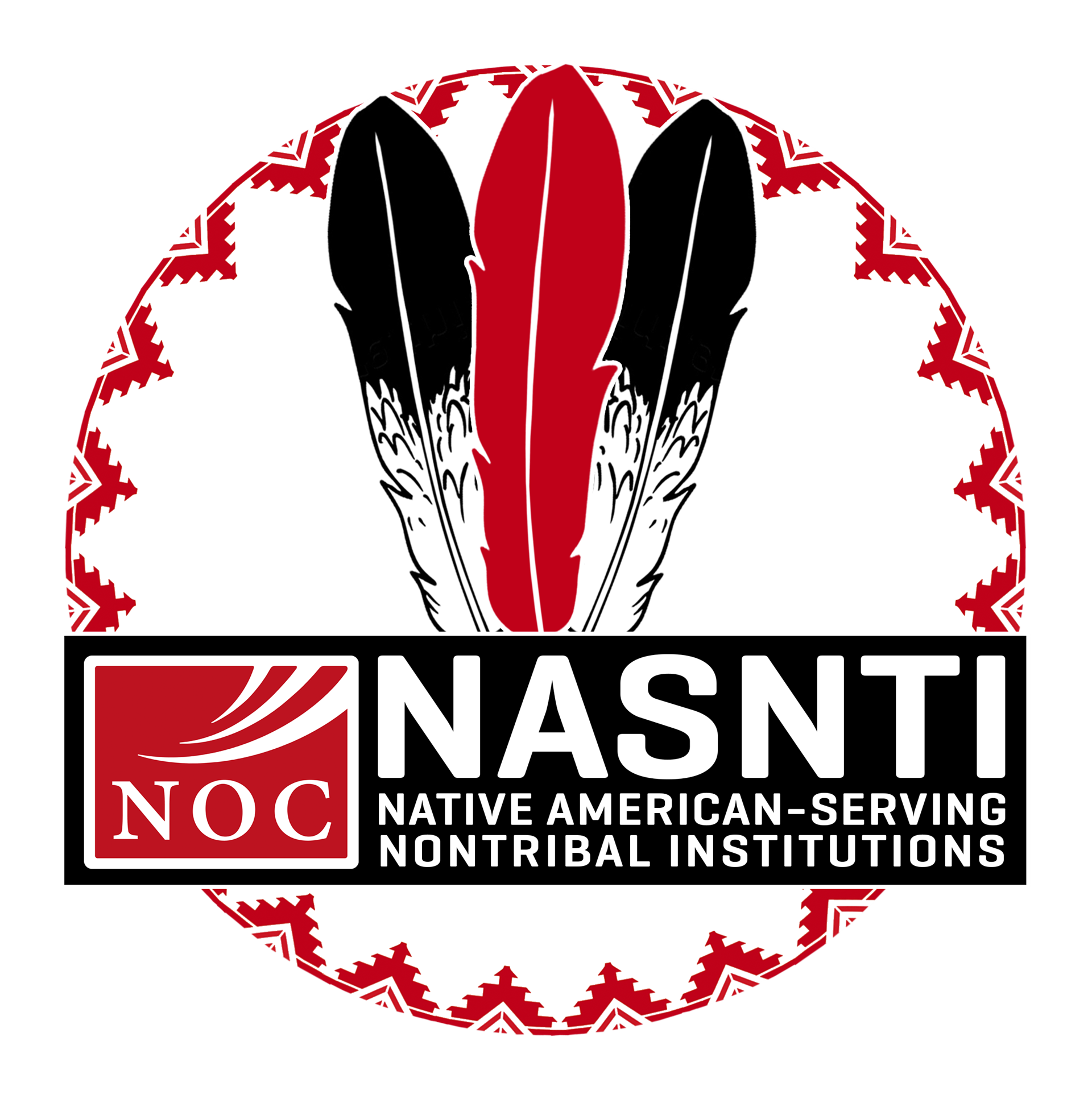 Cultural Engagement Center
Title III Native American – Serving Nontribal Institutions
Program Description:
This program provides grants and related assistance to Native American-Serving, Nontribal Institutions to enable such institutions to improve and expand their capacity to serve Native Americans and low-income individuals.
This website provides information on the Native American-Serving Nontribal Institutions Program authorized by the Higher Education Opportunity Act, 2008 (HEA, Title III, Part A, Section 319; CFDA# 84.031X) as well as the Native American-Serving Nontribal Institutions Program Program originally authorized by the College Cost Reduction and Access Act of 2007 (HEA, Title III, Part F, Section 371; CFDA# 84.382C).
NASNTI Part F Highlights:
The Native American-Serving Nontribal Institutions (NASNTI) program, part F is a federally funded grant through the U.S. Department of Education. It is for Institutions of higher education (IHEs) that have "an enrollment of undergraduate students that is not less than 10 percent Native American students; and are not a tribal college or university (as defined in Section 316 of the Higher Education Act)" (U.S. Department of Education).
The grant awarded under part F is a developmental grant that can be used for a particular set of activities as listed by the

 

Department of Education's website.
The project, entitled

 

Merging Tradition and Technology: Engaging Native American and Low Income Students to Complete College,

 

has identified a wide variety of activities through three main initiatives approved by the grant that will be implemented throughout the five years of the grant, October 2016-September 2021.
The

 

first initiative

 

will expand access to high demand, high quality courses by revising 30 existing online courses to meet Quality Matters standards; equipping access sites within tribal centers for each of the service area's six tribes designed to serve as a computer lab and ITV classroom.
The

 

second initiative

 

is to develop high quality, interactive online services to support both on-campus and distance education students. NOC will have new and redesigned online services backed by a new data analytic tool that will allow staff to readily access student-level data in real time; provide an online learning readiness assessment, financial aid advising, academic advising, degree mapping, and transfer services.
The

 

third initiative

 

is to target Native American student success by establishing a Cultural Engagement Center (CEC) within the Vineyard Library Administration building that will provide student support services, cultural activities, and professional development.
NOC will also provide resources to highlight Native American culture through language resource library within the Cultural Engagement Center and provide professional development opportunities for faculty and staff on approaches to support Native American student success.
Our Native American Student Success Specialist, will run the CEC by leading the development and piloting of culturally aligned individual coaching and other student support services. For more information, please see our staff page.