WICHE Mentor Interview Videos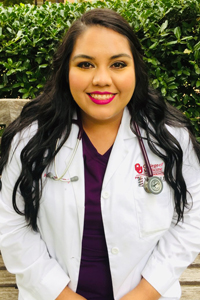 Hope Conneywerdy is proud to be Numunu (Comanche) and Wah-Zah-Zhi (Osage). She is NOC alumni, previously graduating with her Associate of Science and   participated in the Northern Thunder Club. She further pursued an education in the STEM field by studying biology and chemistry at NWOSU in Alva where she received her Bachelor of Science in December 2015. She was also recognized as the Vernon McNally Science Scholarship Recipient, Top 12 Outstanding Senior Award and placed 1st in Ranger Research Day while at NWOSU. She went on to attain her Master of Science at OSU in the Accelerated Masters Program in Microbiology and Molecular Genetics while participating in the Native American Student Association (NASA) and was highlighted in the OSU Vanguard Magazine 2016. She was then accepted into OU Health Science Center PA Program as an Indian Health Service Scholarship Recipient, where she attained her Master of Science in October 2018. She served as Diversity Chair, Leadership HSC Member, Native American Student Associating (NASA) Co-VP, Student Advisory Board Member. She received additional honors of Sooner Standard Award for Volunteerism and the Intramural Sportsmanship Award. She passed her National Commission of Certification of Physician Assistant (NCCPA) board exam December 2018 and attained her Oklahoma Medical License as a midlevel health care provider, PA-C. She currently holds certifications with the American Heart Association (AHA) in Advanced Cardiovascular Life Support (ACLS), Basic Life Support (BLS). She is an active member of Oklahoma Academy of Physician Assistants. She is currently working as a mid-level health care provider, PA-C, at the Chickasaw Nation Medical Center Primary Care Clinic and Coronavirus-19 Clinic in Ada, OK.
"Intelligence plus character, that is the goal of true education."- Martin Luther King Jr. 
Thresa Folsum-(Watson) is a Tribal Reunification Caseworker II with the Muscogee Creek Nation Children & Family Services in Okmulgee, Oklahoma. She provides services to families whose children have been placed into custody due to abuse or neglect. Ms. Folsum-(Watson) graduated from Northeastern State University in Tahlequah, Oklahoma with a Bachelor of General Studies degree, and is currently working on an Associates Degree in Early Childhood at Tulsa Community College. She is a former CLEET Law-Enforcement Officer and Detention Officer, and an Early Childhood Teacher. Ms. Folsum-(Watson) loves spending time with her family, going on vacations, and watching her grandchildren grow up.
Christina Faw Faw Goodson, Jiwere-Nut'achi (Otoe-Missouria) and Baxoje (Iowa), Owl clan.
Christina was born and raised in Stillwater, OK. She attended Dartmouth College in 2014 where she majored in Native American Studies and History. She then worked for a year in Washington, DC at the National Indian Education Association, and as a federal contractor at the Administration for Native Americans.
Christina moved back to Oklahoma in 2015 and began working at Pawnee Nation and attended graduate school at the University of Oklahoma. In 2019, she completed her thesis and earned a Master's degree in Applied Linguistic Anthropology.
She is now employed at Frontier Public School, as the Indian Education Director, and also teaches Native American Studies and Otoe Language at Frontier High School.
"Thank you so much for asking me to be a part of this program, I really appreciate it and am honored to be included." -Christina
Karen Howard, is an NOC alumnus, and has been employed with the Kaw Nation Education Programs for 26 years and I'm an NOC alumnni.
Jade Jones is from the Osage and Prairie Band Potawatomi peoples. She lives in Pawhuska, OK, and is a stay at home mom to her daughter Malea.
Jade graduated from Pawhuska High school and continued, her higher education, at Fort Lewis College in Durango, CO; where she studied Biochemistry.
"She looks forward to working with students again this year!" -Jade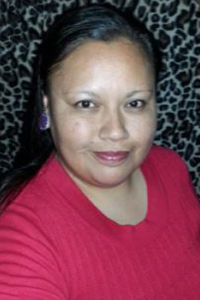 Darcie R. Lieb is an NOC alumni. She graduated with an Associates in Arts in Criminal Justice, and went on to earn a Bachelors of Arts in Criminal Justice. She will be starting on her Masters next semester. Ms. Lieb has three children and four grandchildren. She's looking forward to meeting, interacting, and assisting Northern students, to help further their education.
"I have found, in my experience, that if you go to school and you're studying something that you're truly interested in; it makes time go by so much faster, and you'll find it easier to ace your classes." -Darci
Oliver Plumley, Otoe-Missouria, Comanche, Pawnee, Lakota, Red Rock, Oklahoma, is a 2012 Graduate of Northern Oklahoma College majoring in American Indian Studies. He went on to earn a Bachelor's Degree of Arts in Native American Studies from the University of Oklahoma.
Oliver has worked and served, the American Indian communities of the Oklahoma City Metro Area, as a mentor for Putnam City Indian Education, and Graduate Teaching Aid for Native American Studies at the University of Oklahoma. He has also, served as the National Expansion Chair for Sigma Nu Alpha Gamma Native American Fraternity, and is a former board of trustee member of the Oscar B. Jacobson House Native Art Center.
Oliver is an accomplished singer and champion Straight Dancer, having won at numerous powwows throughout Indian Country while singing with the Ottertrail Singers. He is also, an award winning DJ and musician, having placed 10 Ten in Future Music's Next Big Thing DJ Contest, released music on Make Time Records, Beatport, Apple Music, and Spotify, and has performed in Los Angeles, Denver, Dallas, Miami, Washington DC, and Manhattan.
"I'm excited to be able to share my knowledge and experience of college life, and the next steps after by serving as a mentor." -Oliver
Coley M. Streater resides in Fairfax, Oklahoma and is an Osage citizen from the Gray Horse District. Coley graduated from Southerwestern College in 2014, where he obtained his bachelor's of arts in psychology. After graduation, Coley moved home and began work at the Osage Nation. While doing so, Coley also went back to college at Kansas State University, where he received his master's degree in educational leadership in 2018. Coley has worked for the Osage Nation for six years, currently working for the Osage Nation Education Department as an academic advisor.
Shania Street graduated from NOC Tonkawa in 2016 with a degree in Elementary Education. She went on to continue her education at the University of Central Oklahoma where she graduated with a degree in Fashion Marketing and Merchandising in 2019.
"I am looking forward to being a mentor for these young students." -Shania