More Information:
Coordinator of Residence Life Student Activities
108 Gantz Student Union
Northern Oklahoma College
100 South University Avenue
Enid, OK 73702-2300
580.548.2227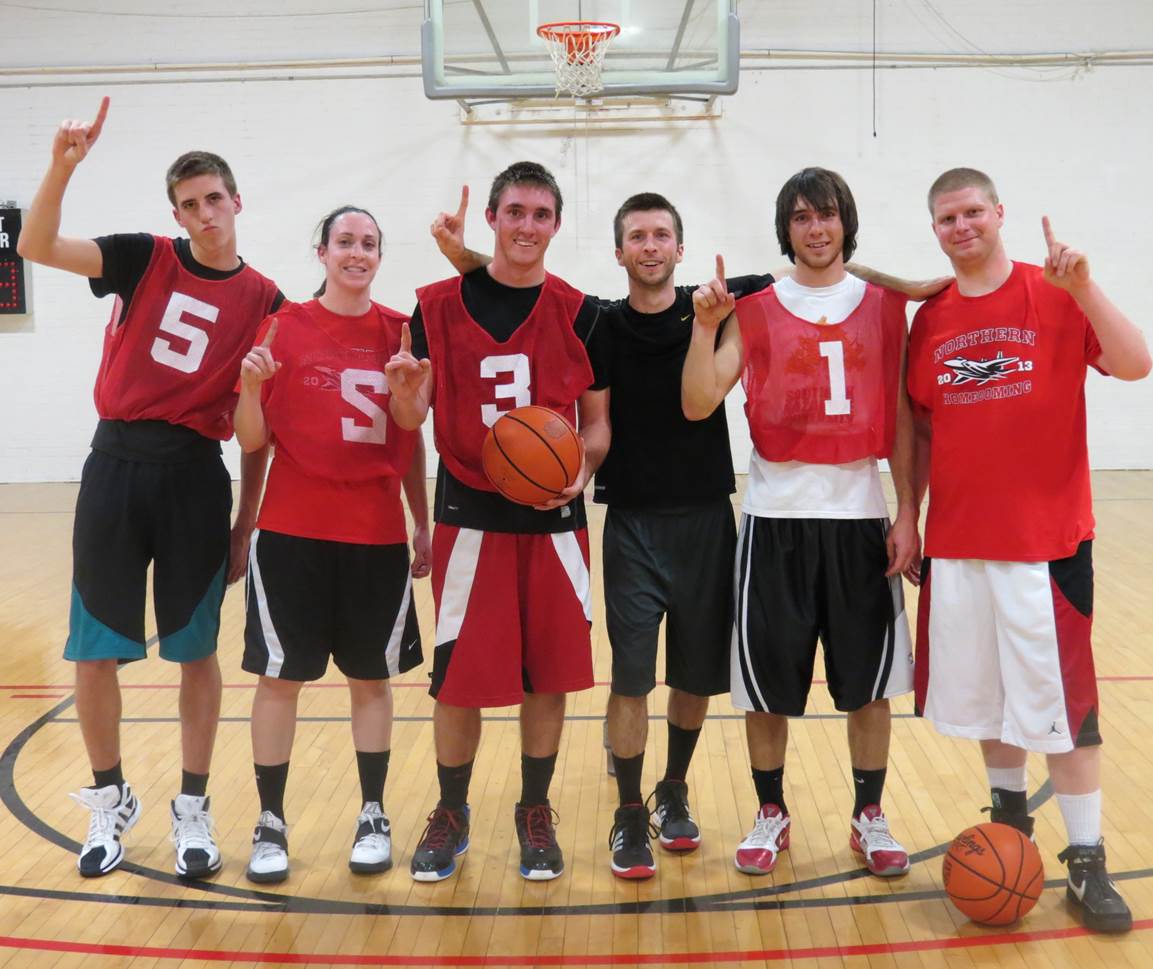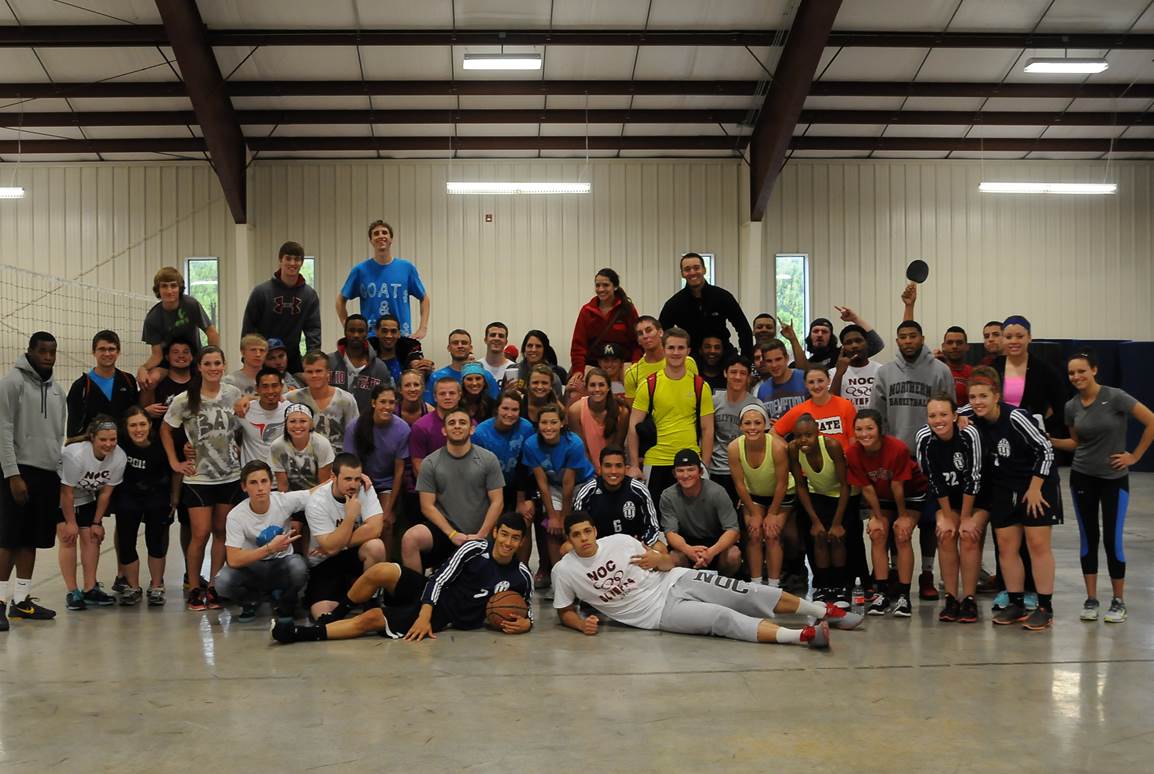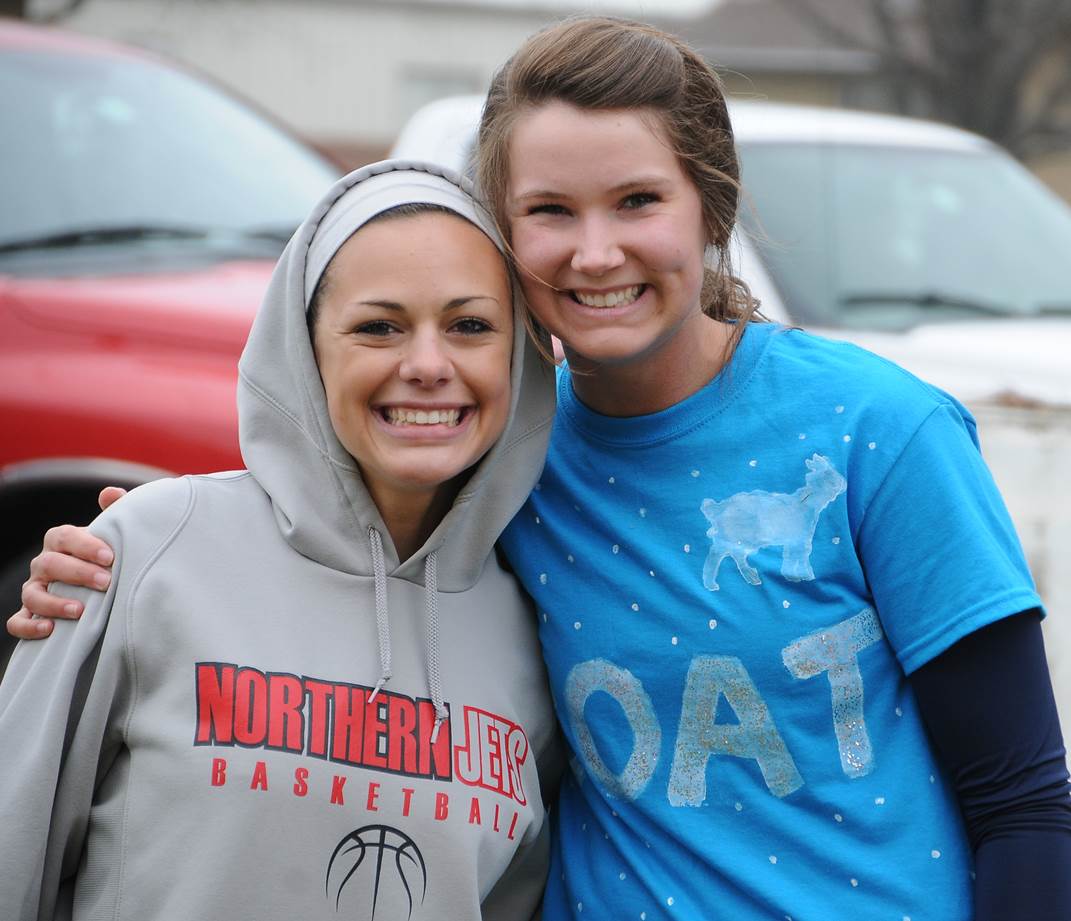 Welcome
The intramural program offers competition in sports for everyone, provided in the form of leagues, tournaments or special events.  The program is designed for current students, faculty and staff.  These programs provide opportunities for individuals to act in and react to sports experiences which help them develop team building and leadership skills.  Intramural participation allows individuals to set goals, socialize, participate in physical activity, improve their overall physical and mental well-being and, most importantly, HAVE FUN!
Our Mission
Through sports we learn about our own limits and abilities, relationships with other, sportsmanship and how to win and lose with grace, dignity and honor. Athletics can help students transcend their individual differences, relieve the stress of academic work and enhance the Northern Oklahoma College Enid sense of community.
Intramural sports should contribute to a student's education and well-being. Whether at the academic, intramural or club level, athletics should help teach the value of teamwork, commitment, perseverance, communication, and giving your best.
Northern Oklahoma College Enid intramural sports programs pursue the amateur ideal in athletics by offering a wide range of activities for our students.
The programs exist for the students. Northern Oklahoma College Enid is committed to maintaining excellent facilities, an exemplary staff and appropriate balance between athletics and other aspects of student life.
How to Register for an Intramural Sport
Create your own team or join another team.
One member of the team must attend the captain's meeting for that particular sport.  Rules and format are discussed, followed by individual or team registration.  Bring names, telephone numbers, and student ID numbers of all players.
A playing schedule will be posted by the end of  the week in the Office of Student Activities or in the Residence Halls.
Official NOC Intramural Champion T-Shirts are awarded to the victorious team of each intramural sport.
Free Agent
If you cannot find anyone who is getting a team together, we can place you on a team.  Come to the Office of Student Activites in the Gantz Student Union.  We need your name, contact information, skill level and availability.  We would then place you on a team.  You can request to be placed on the same team with any of your friends.
Eligibility
Students/Faculty/Staff:  To be eligible to participate in the intramural sports programs, students must be enrolled at NOC during the appropriate semester when the sport is being played.  Faculty staff may participate in the intramural sports program throughout the academic year.  At most, 25 percent of a team's roster can be comprised of eligible faculty/staff.  Upon request, participants will be required to show an NOC Identification Card.
Schedule
A specific intramural schedule with deadlines and start dates can be located on bulletin boards around campus or on the "Northern Oklahoma College Enid" Facebook page.
Fall Schedule
Coed Flag Football League – September
Softball Tournament – September
Indoor Volleyball League – September
3 on 3 Basketball League – October
Table Tennis League – November
Spring Schedule
Racquetball League – January
5 on 5 Basketball League – January
Billards League – February
Cornhole League – February
Kickball Tournament – March
Outdoor Sand Volleyball League – March
Sports Officiating
The Office of Student Activities is always seeking qualified officials.  Basic qualifications required of intramural officials include thorough knowledge of rules, officiating mechanics, professionalism poise and maturity.  Official are required to attend the manager's meeting for each sport and a mandatory, hands-on clinic before intramural season begins.
Health Injuries
Participating in inramural sports is on a voluntary basis.  Participants assume the risks normally associated with activity characteristic of a particular sport.  It is recommended that all participants undergo a physical examination prior to participating in any intramural activity and carry some form of health and injury insurance.  Northern Oklahoma College is NOT responsible for any illness or injury sustained while participating in any of the events or activities.
Conduct/Sportsmanship
Every team is responsible for the conduct of its players and followers.  Any conduct judged as detrimental to the participants, program or any particular contest may result in the loss of a contest, suspension of the entire team or other appropriate action.  Striking, fighting, or other inciting action, wheter physical or verbal abuse of an employee of the college or fellow participatings will result in automatic suspension.  A team must maintain control of its members.  They must also exhibit the high standard of sportsmanship for their group that is expected at an institution of higher education.  Any participant or organization suspended from intramural activites due to a violation of intramual guidelines or sports rules will have the opportunity to participate in due process to ensure protection of rights.  The Coordinator of Student Activities will hear information from all involved parties and make an appropriate decision.  A final appeal may be made to the Dean of Students.
Feedback
The Office of Student Activities is always looking for student feedback to improve our current offerings or adding new events.  Feel free to set up a meeting or give us a call.